I actually thought I published this before, but I didn't. Oh well I'm late but better late than never. A well documented and true original Apple I was sold at Sotheby's for $374,500 by an unknown phone in bidder.
The reasons for such a high price are:
This is a well known board that was proven to be an original Apple I.
It works.
He has everything: Apple I motherboard, The Apple I Cassette Interface with Manual, The Original Apple-I Operation Manual, the Apple BASIC Users Manual and a Double-sided advertisement with illustration for Apple I Computer and the Apple Cassette Interface
If you don't have $375,000 to spend and you want an Apple I you have two choices.
The Replica 1
Briel Computers has a replica that you can order as a kit for $149 or assembled for $199.
It doesn't look like the original, but it functions like it and he has expansion boards like an I/O board and a compact flash storage card for the unit.
He also has replica kits for the following
If you want a more exact replica, you can get Mike Willegal's Mimeo1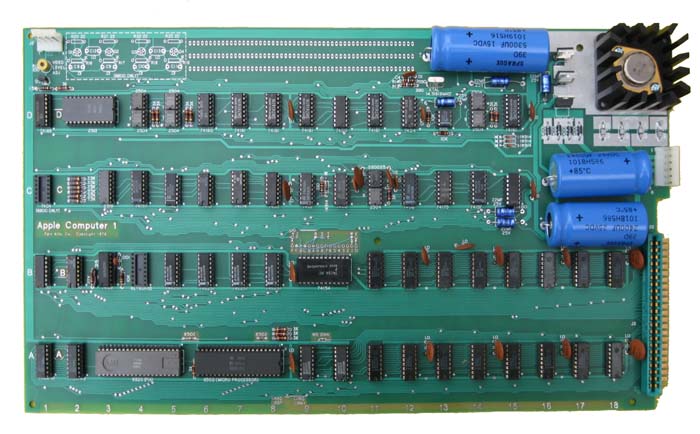 Mike Willegal put together a really nice Apple I kit for $666.66 the exact same price that the original Apple I was sold for. I myself have one and I know a few people who also own the kit. We have one displayed at the MARCH Vintage Computer Museum thanks to Corey Cohen.
Here is a link to Sotheby's Webpage showing the Apple I that was sold.